Assistant Attorney General - Division of Economic Justice Investor Protection Bureau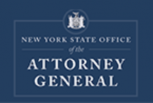 The New York State Office of the Attorney General is seeking an experienced attorney, preferably with securities litigation experience, to lead investigations and trials conducted by the Investor Protection Bureau located in New York City.  The bureau, which has both regulatory and enforcement authority, protects the public from fraud and misrepresentation in the offering and sale of securities, commodities, franchises and other investment products.
Applicants must have at least three (3) years of experience in the investigation and litigation of securities fraud and regulation of securities, commodities, and other business activities and products.  Candidates with a law or regulatory enforcement background, experience litigating federal and state securities laws, including the Martin Act, trial experience, and excellent analytical, writing and research skills are encouraged to apply.
Applicants must reside in (or intend to soon become a resident of) New York State and be admitted to practice law in New York State. In addition, the Public Officers Law requires that attorneys in the OAG be citizens of the United States. A two (2) year commitment upon being hired is a condition of employment.
OAG employees serve more than 19 million state residents through a wide variety of occupations. We offer a comprehensive New York State benefits package, including paid leave, health, dental, vision and retirement benefits, and family-friendly policies. As an employee of the OAG, you will join a team of dedicated individuals who work to serve the people of our State.