Head Legislative Specialist - Congressional Research Service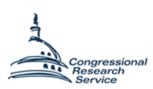 Open & closing dates: 08/08/2022 to 08/29/2022
Salary: $148,484 - $176,300 per year
The Congressional Research Service (CRS), Office of Legislative Information Services (LIS) seeks a legislative specialist to serve as Head of its Legislative Analysis and Services Section (LASS). The candidate selected will lead the Section in providing the legislative information and analysis that serves the research needs of the United States Congress.
Essential qualifications for this position include: the ability to lead the research and analysis of proposed Federal legislation; in-depth knowledge of the U.S. Federal legislative process and operations; familiarity with one or more areas of public policy [e.g., education, health and medicine, labor policy, environment and natural resources, science and technology policy, tax policy, public finance, foreign affairs and trade, national defense]; experience applying business and IT product management; and the ability to lead and manage staff.
The Section Head is responsible for the overall management and direction of the Legislative Analysis Services Section, including strategic and annual planning, budget, workforce planning and management, policy administration and operational processes. In addition, the Section Head is responsible for the development, documentation, and implementation of the policies, procedures, standards, and guidelines that ensure the quality and accuracy of work of the section in providing legislative analysis and related information.
CRS works exclusively for the United States Congress, providing policy and legal analysis to committees and Members of both the House and Senate, regardless of party affiliation. As a legislative branch agency within the Library of Congress, CRS has been a valued and respected resource on Capitol Hill for more than a century.
CRS is well known for analysis that is authoritative, confidential, objective, and nonpartisan. Its highest priority is to ensure that Congress has immediate access to the nation's best thinking on public policy issues of interest to its Members and Committees.