Legislative Analyst - The Congressional Research Service (CRS)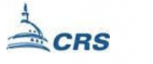 Legislative Analyst
Open & Closing Dates: 03/22/2021 to 04/22/2021
Salary: $87,198 to $113,362 per year
The Congressional Research Service (CRS) Office of Legislative Information Services (LIS) is seeking two legislative analysts to join its Legislative Analysis and Services Section (LASS). These legislative analysts will contribute to the Office of Legislative Information Services' mandate to produce legislative information for the United States Congress.
The legislative analyst applies specialized knowledge in multiple subject areas (e.g., criminal law, environmental law and regulation, international law, etc.) and comprehensive knowledge of the operations, rules, procedures, and organization of the United States Congress to the analysis of Federal legislation. Using these analytical skills, the legislative analyst will write authoritative summaries of Federal legislation in assigned areas. These summaries are mandated by statute and are utilized as authoritative resources by lawmakers, policymakers, academics, and members of the public who are seeking accurate, objective descriptions of both new and amended Federal legislation. Given the variable nature of workloads and congressional focus, successful legislative analysts are able to apply their critical skills to unfamiliar subject areas as needed.
The legislative analyst must use his or her knowledge of federal law, regulations, legal principles, and specific subject areas to analyze federal legislation in order to determine the legislation's meaning, intent, and impact on existing law. The analyst must perform necessary research on novel issues to inform his or her analysis, as well as to develop the necessary subject matter expertise to improve the quality and timeliness of the summaries. The analyst must draft summaries explaining the changes to current law proposed by legislation in a way that is useful and accessible to both expert and general audiences. This work requires careful attention to specific language in the legislative text to ensure that the summaries are drafted with accuracy, precision, and discernment, as well as with regard for subtle differences in language and meaning. The legislative analyst must also communicate and collaborate with other legislative analysts—and, as needed, with the CRS research community—to continually improve the quality of the work product.

CRS works exclusively for the United States Congress, providing policy and legal analysis to committees and Members of both the House and Senate, regardless of party affiliation. As a legislative branch agency within the Library of Congress, CRS has been a valued and respected resource on Capitol Hill for more than a century.  CRS is well known for analysis that is authoritative, confidential, objective, and nonpartisan. Its highest priority is to ensure that Congress has immediate access to the nation's best thinking on public policy issues of interest to its Members and Committees.
CRS is fully committed to workforce diversity.  Interested applicants must apply online at USAJOBS