Muslim Advocates Legal Director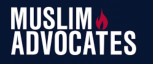 Roles and Responsibilities
● Develop, maintain, and implement legal and advocacy strategies and an
ambitious impact litigation docket that advances Muslim Advocates' priorities
and responds to immediate or emerging threats to the rights and liberties of
American Muslims and other vulnerable populations.
● Manage all aspects of Muslim Advocates' legal programs, including
coordinating the selection of cases in collaboration with the Executive
Director(s); overseeing investigation and development of cases before
commencing litigation; building litigation teams with in-house lawyers,
private attorneys, and nonprofit partners; and managing litigation in federal
and state courts.
● Supervise, train and support the development of the legal team (attorneys,
fellows, assistants, interns) through all phases of litigation, including
community education and outreach, identification of clients, case
development, drafting of pleadings and briefs, discovery, and oral arguments
on pre-trial and appellate matters.
● Assist with recruiting additional legal staff (budget permitting); foster a
collaborative organizational culture within the legal program that encourages
professional development; and regularly review legal staff performance.
● Coordinate and collaborate with other Muslim Advocates staff to implement
integrated advocacy campaigns and high-impact legal, communications,
public education, and legislative strategies.
● Inform and contibute to Muslim Advocates publications on legal matters for
staff, partners, and other constituents.
● Build, manage and maintain relationships with clients, affected communities,
law firms, law schools/legal clinics, allied legal groups, and other key
stakeholders to advance the legal advocacy work.
● Serve as a visible spokesperson for Muslim Advocates, working closely with
the Executive Director and the communications team to regularly engage in
strategic public forums, advocacy discussions, and media opportunities.
The salary is competitive and commensurate with experience, with an expected
annual salary range between $130,000 and $140,000. Muslim Advocates offers a
generous and comprehensive benefits package. This is a full-time, exempt, salaried
position.