Staff Attorney, Post-Conviction Litigation, Innocence Project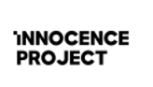 The Innocence Project was founded in 1992 by Barry C. Scheck and Peter J. Neufeld at the Benjamin N. Cardozo School of Law at Yeshiva University to assist the wrongly convicted who could be proven innocent through DNA testing. The Innocence Project's groundbreaking use of DNA technology to free innocent people has provided irrefutable proof that wrongful convictions are not isolated or rare events but instead arise from systemic defects. Now an independent nonprofit organization closely affiliated with Cardozo School of Law at Yeshiva University, the Innocence Project's mission is to free the staggering numbers of innocent people who remain incarcerated and to bring substantive reform to the system responsible for their unjust imprisonment. To learn more, please visit www.innocenceproject.org
Candidates for a Staff Attorney position must possess superlative legal writing and research skills.  Our docket is dynamic and requires extensive motions practice, as well as appellate briefing.  Candidates must also have strong advocacy skills and be well equipped, for example, to handle court appearances for everything from evidentiary hearings to oral arguments.
In addition, Staff Attorneys must possess strong interpersonal and communication skills, enthusiasm for working collaboratively, and must embrace the Innocence Project's mission to not only correct individual miscarriages of justice, but to also expose and reform the systemic dysfunctions of the criminal legal system—including resource disparities, racial bias, and police and prosecutorial misconduct. Beyond litigating cases on behalf of individual clients, Staff Attorneys also support the Innocence Project's initiatives to improve the criminal legal system through policy and litigation; engage in public education regarding wrongful conviction; write amicus curie briefs; and act as a resource and support for attorneys nationwide who likewise challenge the inequities of our criminal legal system.
For more information about the position and how to apply, see the announcement below.