Twitch - Legal Internship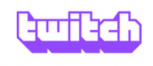 About the Role
The goal of Twitch's Next Generation Legal Internship Program is to add to the fabric of the legal profession by providing opportunities and guidance to aspiring legal professionals from underrepresented backgrounds. The three month program is designed to: (i) support high-caliber law students whose potential is limited only by the opportunities available to them; (ii) provide a challenging and rewarding internship experience at the intersection of law and technology; (iii) expose participants to various careers within in-house practice; and (iv) establish a network of professional contacts who may serve as resources on participants' continuing journeys.
Twitch's culture is fast-paced, innovative, team oriented and collegial. Our scale and speed of growth finds the Legal Team considering novel and challenging questions on a daily basis. If you would like to work in an environment where every new project is a learning opportunity, you've come to the right place. As an intern, you will receive work assignments from a variety of practice areas, to include content agreements, advertising, product, data use & privacy, compliance, and more. In addition, you'll own a capstone project from start to finish.
By the end of the program, participants will have a better understanding of how Legal supports critical corporate functions, insights into a wide range of legal matters affecting tech companies, and experience partnering with cross-disciplinary teams in a fast-paced work environment.
You Will:
Research substantive legal issues and propose solutions that impact our streamer communities, internal clients, and the company. 
Draft and negotiate various commercial agreements
Review and analyze current company policies to ensure we remain compliant in a shifting regulatory environment 
Update agreement templates for use throughout the organization
Assist with special projects and initiatives, as needed.
You Have:
An interest in the in-house legal environment with a focus on the tech sector
Current law school student or recent graduate (2021) in good standing
Self-identify as part of a community whose narrative is underrepresented in the legal profession
Excellent legal writing, legal research, and problem-solving skills 
Able to work independently with only occasional direction
Exceptional interpersonal and communications skills
To Apply: 
Resume
Transcript
Writing sample (5 pages or less, excerpts okay)