MuBANY-ISF 2022 Scholarship!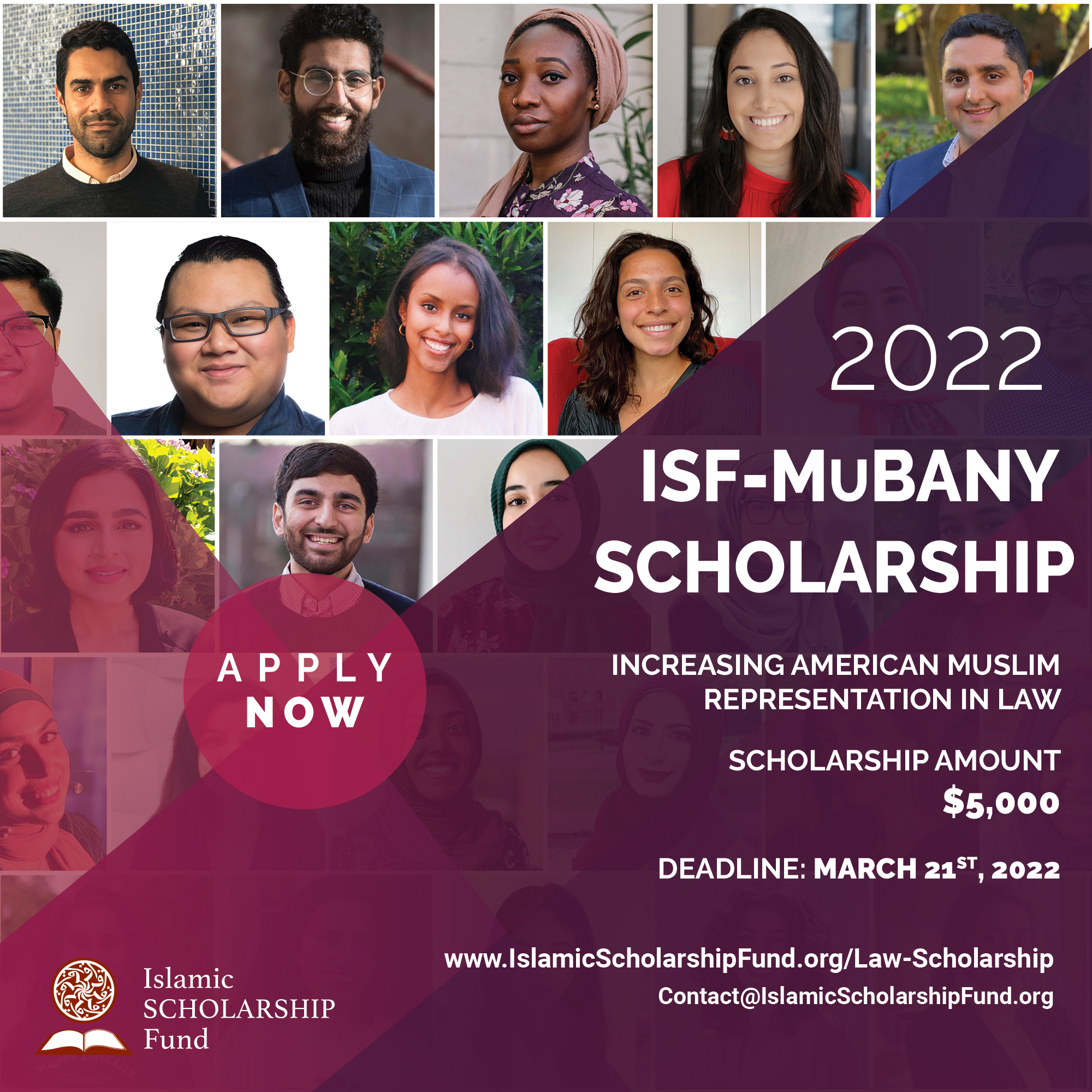 ISF's Scholarship Program is accepting applications until March 21st for the 2022-23 school year. Every year, ISF awards up to $10,000 in scholarships to up-and-coming change-makers in the fields of media, film, law, and policy. Last year, ISF awarded $176,500 to 45 scholarship recipients. Learn more at www.IslamicScholarshipFund.org/Scholarship/
Law Scholarship Requirements:
Muslim or active member of the Muslim community
Enrolled full-time at an accredited university in the U.S. by August 2022; OR employed full-time in an ISF Supported Field and a part-time student at an accredited university in the U.S
An undergraduate (senior) or an incoming 1L, 2L, or 3L.
Maintaining a minimum 3.0 GPA
A U.S. citizen, DACA recipient, or permanent U.S. resident
To Learn more about MuBANY-ISF Scholarship history please click https://islamicscholarshipfund.org/mubany-sponsorship/.