De-Briefing a SCOTUS Argument: Tanvir v. Tanzin - The 'No Fly List' Case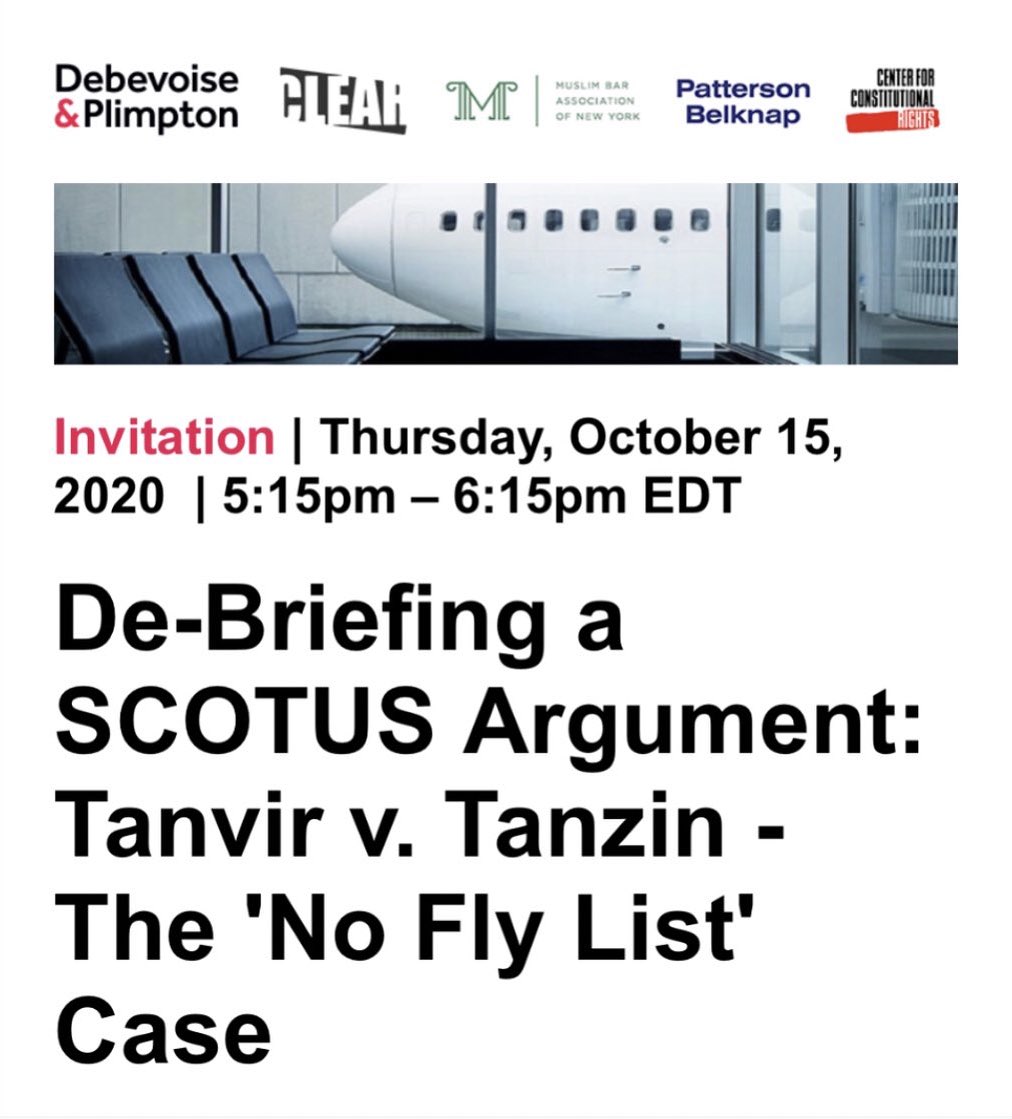 Join us for a discussion of Tanzin v. Tanvir, which was filed on behalf of American Muslim men who were placed or kept on the No-Fly List by the FBI in retaliation for their refusal to spy on their Muslim communities. The case asks the simple question: can government officials be held accountable when they coerce people to become informants and retaliate against them when they refuse?
We will hear from Ramzi Kassem, Director of CLEAR and Professor at CUNY Law School, who will argue the case on October 6 before the Supreme Court of the United States, Diala Shamas, Staff Attorney at the Center for Constitutional Rights, Jennifer Cowan, Pro Bono Counsel at Debevoise & Plimpton LLP and Amir Badat, Associate at Patterson Belknap Webb & Tyler LLP will also discuss their roles as co-counsel and amici curiae to the litigation. Sania Khan, President of MuBANY will be moderating! Please click here for registration.