mubany coffee chat transitioning traditional legal practice
MuBANY Coffee Chat: Transitioning From Traditional Legal Practice
2021-03-30 - 06:00PM - 2021-03-30 - 07:00PM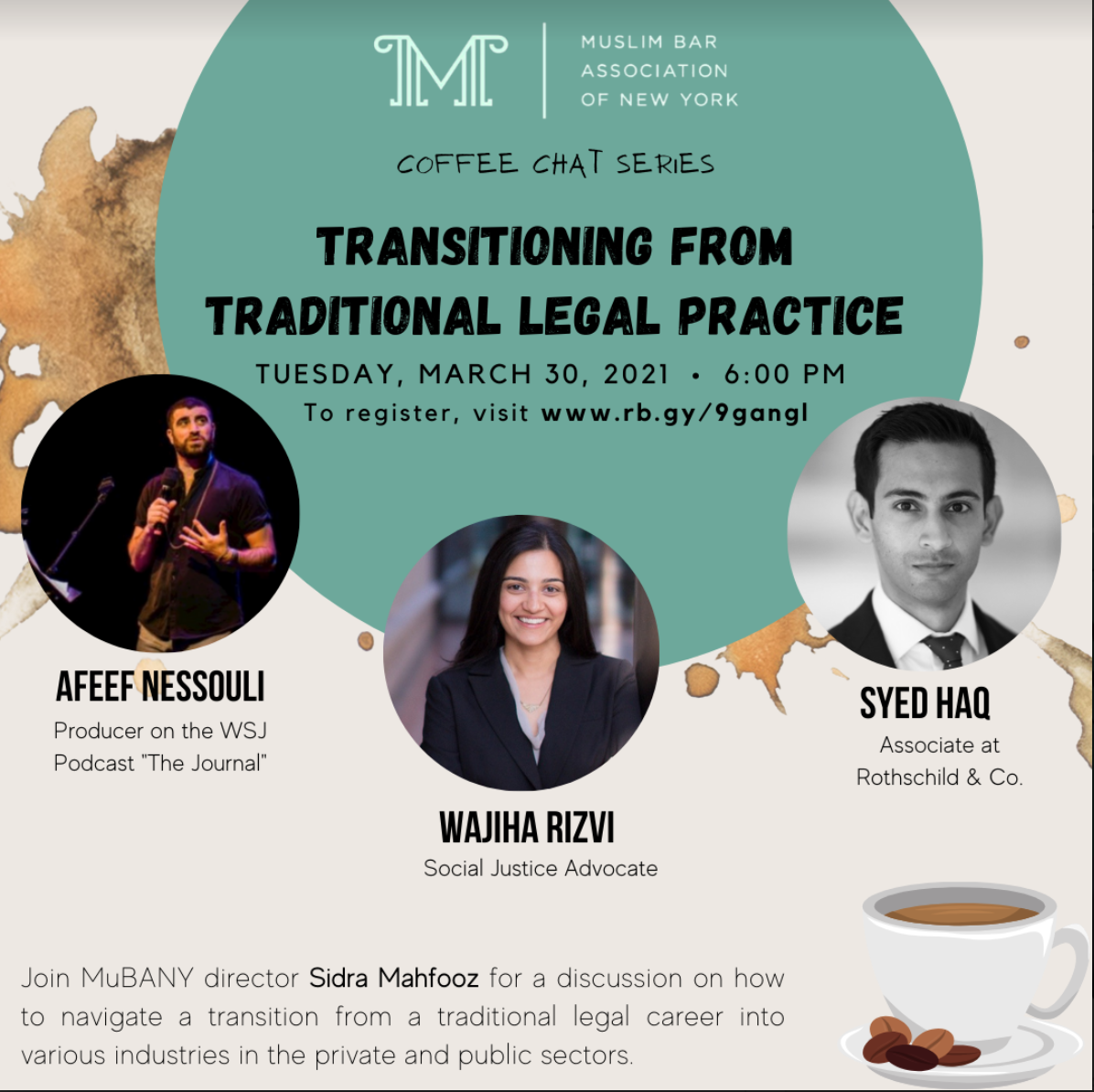 Join us for an informal but informative discussion on what it takes to transition from traditional legal practice or training to a non-legal career path.

The discussion will be moderated by Sidra Mahfooz, Associate at Debevoise & Plimpton, and one of MuBANY's directors.

Panelists include:

1. Afeef Nessouli, Producer of the podcast "The Journal"
2. Wajiha Rizvi, Social Justice Advocate
3. Syed Haq, Restructuring Associate at Rothschild & Co.