MuBANY April 2021 Newsletter
RECENT STATEMENTS AND EVENTS:
MuBANY and the Affinity Bar Collective hosted a Fireside Chat with James Johnson, New York City's Corporation Counsel, on April 7th. Asim Rehman, Chief of Staff at the NYC Law Department, moderated the event. Corporation Counsel Johnson discussed his incredible career trajectory, his thoughts on the importance of diversity and inclusion in the public sector, and how the Law Department's work was impacted during the past year. Listen to the chat here!
As part of MuBANY's professional development initiative, MuBANY hosted a coffee chat titled "Transitioning from Traditional Legal Practice." The event was moderated by Sidra Mahfooz, current MuBANY Director, and panelists included: Afeef Nessouli, Producer of the podcast "The Journal," Wajiha Rizvi, Social Justice Advocate, and Syed Haq, Associate at Rothschild & Co. Listen to the program here!
MuBANY held an interactive discussion titled, "Women at Work:Defining Your Values. Defending Your Time," on April 8. The discussion was led by Saira Hussain, former MuBANY President, and Maimoona Zia, current MuBANY Director. The event covered practical tips for navigating professional settings. We hope to have similar discussions in the future!
For Women's History Month, MuBANY featured Amran Hussain, Partner at Paul Weiss, Zainab Chaudhry, Principal Court Attorney at the NY Court of Appeals, and Samaa Haridi, Partner at Hogan Lovells!
UPCOMING EVENTS: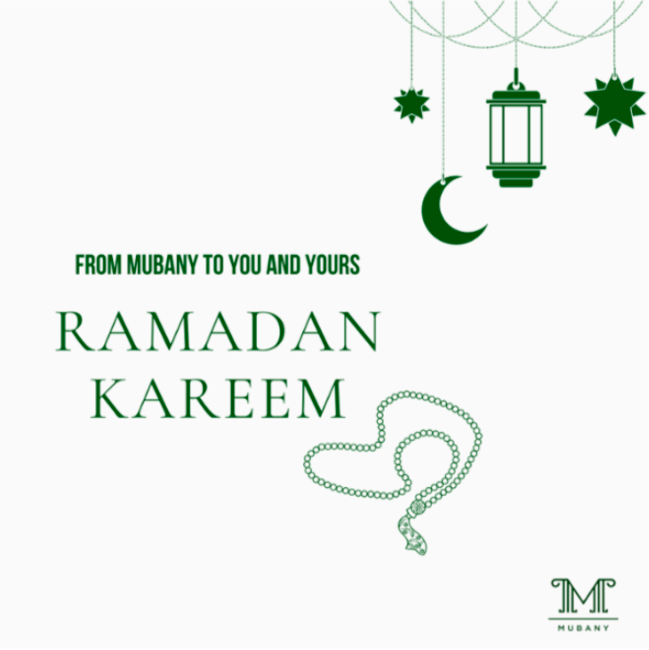 MuBANY wishes our whole community a beautiful and peaceful Ramadan.
Each week, MuBANY will highlight one organization assisting communities in New York City. In lieu of hosting an iftar this year, MuBANY will donate to each of the featured organizations.
MuBANY is proud to share MuBANY's Legal Employer's Guide to Ramadan in the Workplace. We urge all members of our community to share this resource with supervisors and human resources departments at your law school or place of employment. Please feel free to reach out to MuBANY if you have any questions.
We look forward to celebrating with you all at our Annual General Meeting & Eid ul-Fitr Celebration after Ramadan. More info to come!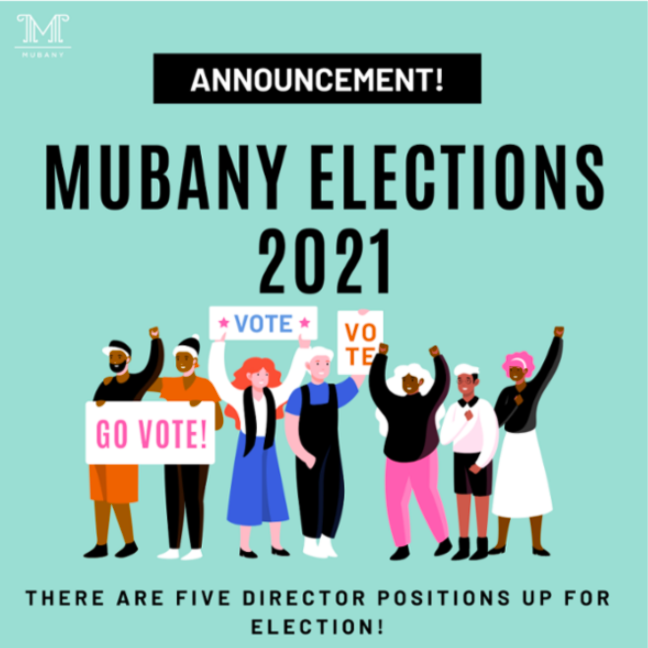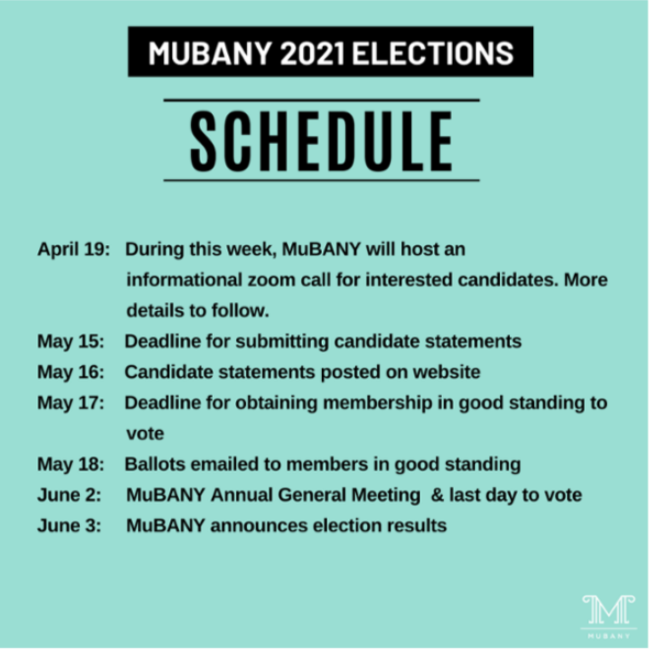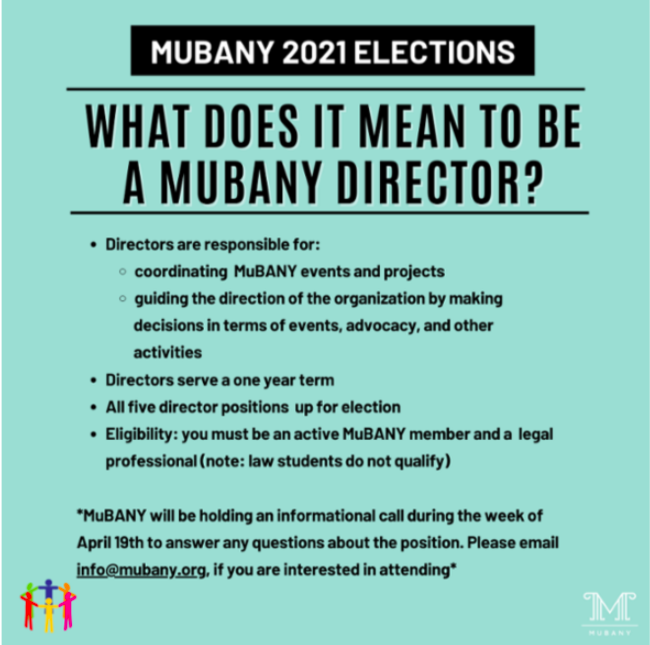 This year, MuBANY has five director positions up for election! We welcome all candidates, whether or not you've been previously involved with MuBANY. Please keep the above-mentioned deadlines in mind, and if you have any questions please reach out to us at info@mubany.org.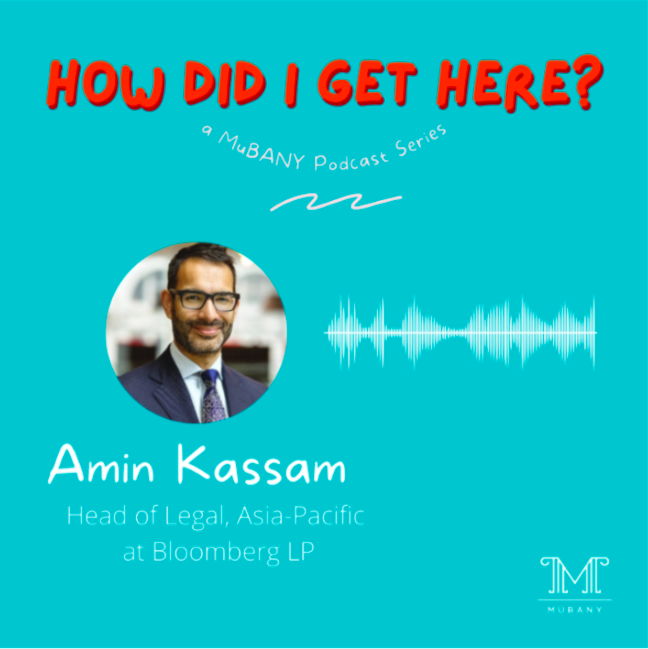 The first episode of MuBANY's podcast series "How Did I Get Here?," features an interview of Amin Kassam, Head of Legal, Asia-Pacific at Bloomberg LP, where he discusses how he transitioned from beinga US-based lawyer to managing a team spread across Asia. Amin expands on some of his day-to-day in the past year, which included dealing with protests in Hong Kong and the widespread effects of a global pandemic. He also speaks about how his time as Chief of Staff to Bloomberg's General Counsel developed key leadership and management skills and how his background and connections continue to help him succeed. Listen to the episode here!