MuBANY February 2021 Newsletter

MUBANY NEWSLETTER
RECENT EVENTS & STATEMENTS
MuBANY Celebrates Black History Month. Please follow our Instagram stories for Black History Month events and spotlights!
Subscribe to MuBANY's Podcast on Spotify or Apple Podcasts!
On January 28, MuBANY held a panel discussion on Pathways To Becoming a Federal Magistrate Judge, featuring three sitting Muslim federal magistrate judges - Magistrate Judge Zia Faruqui (District of Columbia), Magistrate Judge Zahid Quraishi (District of New Jersey), and Magistrate Judge Mustafa Kasubhai (District of Oregon). Click here to access the program on our podcast channel!
THE BLACKWATER TRIALS:
MuBANY PODCAST EPISODE AVAILABLE LATER THIS WEEK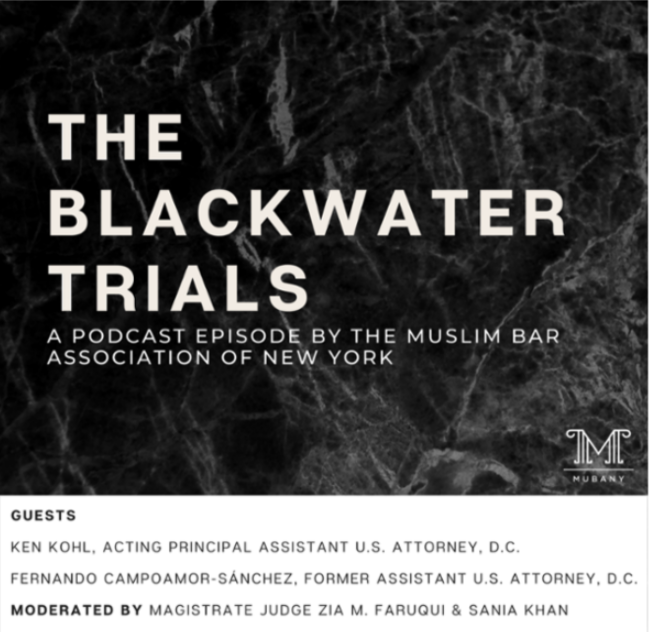 MuBANY MEMBER SPOTLIGHTS IN HONOR OF THEIR
ACCOMPLISHMENTS AND BLACK HISTORY MONTH
Federal and State Judiciary Opportunities
MuBANY can assist any interested applicants with the above vacancies by connecting them with resources for the process. If interested, please email info@mubany.org!
Job Opportunities