MUBANY's Statement on the Earthquakes Impacting Turkiye and Syria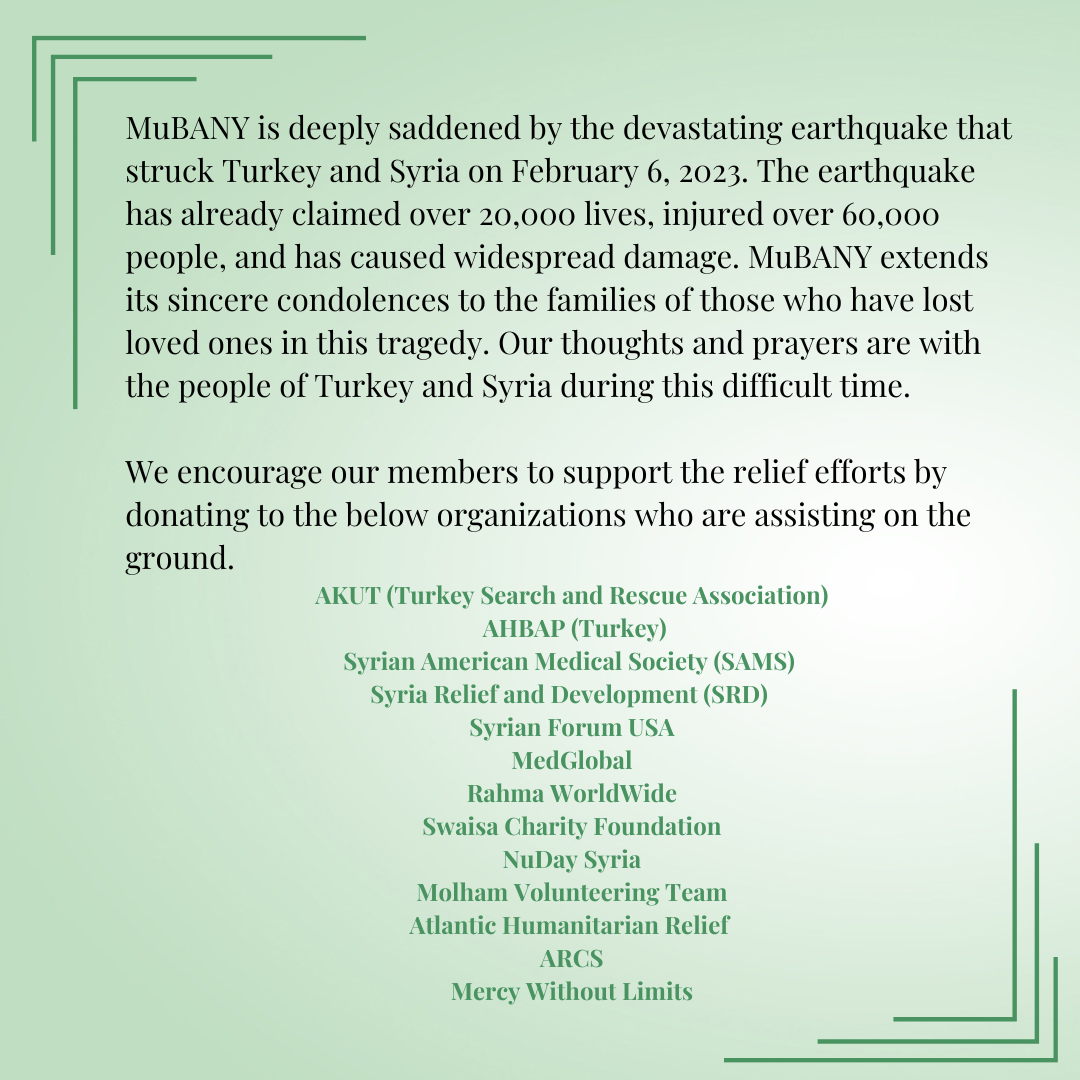 MuBANY is deeply saddened by the devastating earthquake that struck Turkey and Syria on February 6, 2023. The earthquake has already claimed over 20,000 lives, injured over 60,000 people, and has caused widespread damage. MuBANY extends its sincere condolences to the families of those who have lost loved ones in this tragedy. Our thoughts and prayers are with the people of Turkey and Syria during this difficult time. 

We encourage our members to support the relief efforts by donating to the below organizations who are assisting on the ground.  

AKUT (Turkey Search and Rescue Association) 
Syrian American Medical Society (SAMS)  
Syria Relief and Development (SRD)